n observation on some current and continuing issues. And I always welcome a response from you (Either to correct my left-of-center opinions or possibly to share a thought.
The MVP of the Obama administration, to date, is his Secretary of State. They work well together and she is at least as skilled as her husband when it comes to politics, dealing with world leaders, being in-sync with her Boss, President Obama.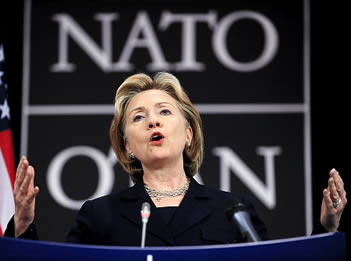 Even the right wing has chilled its criticisms and frequently applauds Hillary Clinton. I wonder who has changed, her former extreme right-wing critics, or the cabinet member?
Go back a short while to the Bush administration's back-stabbing and in- fighting, there's none of that now between the FBI and the CIA, NSC, between State and Pentagon. President Obama set the tone for his national security team, determined that there would not be internal rivalries.
I certainly don't miss the style and substance of President George W .Bush, or his Vice President Dick Cheney, his Secretary of Defense, Donald Rumsfeld or Secretary of State Condoleezza Rice. Secretary Clinton and Defense Secretary Bob Gates make an excellent team.
She was a United States senator representing New York, She was the First lady for eight years, she survived the character flaw that garnered her husband the wrath of many who wanted to rid the world of the Clinton administration.
They used to call Jimmy Carter the finest ex-president. In the eyes of many he may have ceded that view to former two-termer Bill Clinton and as early as it is in the Obama first term, the way things are going, Mrs Hillary Clinton might be remembered as one of the finest Secretaries of State.