t's weeks since last I sounded off on this web site. Excuses galore for the tardiness serve no purpose, but I should like to apologize to those who log-on frequently, expecting something new, and instead, these past weeks, have come upon the self-same posting. I was delighted by the story, written by ace journalist, reporter, broadcaster, Patt Morrison of the Los Angeles Times. Besides being very kind in her approach to me and my long career, it also brought me into contact with a slew of people in different parts of the world. It was fun catching up with my past and meeting new friends.
For the past month much of my time has been spent educating myself on the topic of the economy, the state of the nation, investing and more, in order to be able to be host of my new live broadcast. It is aired at 11.00am, each Sunday until noon. It comes from the self-same station where I gathered most of my broadcast experience, over 32 years. Same call sign; KABC, a.m. 790. Same studio and even the same seat that needed fixing even then. It's still in need of repair, but then these are frugal times.
The program is called "FINANCIAL INSIDER RADIO WITH MICHAEL JACKSON". Of significance is the couple of exceedingly bright men who accompany me and answer all the incoming questions. Combined, the young men manage accounts exceeding half a billion dollars in worth. They are Greg Kushner of Lido Advisors and Greg Heller of Heller Capital Resources. They make a marvelous team who, though generally in accord on monetary matters, investing issues, are not at all shy to air their differences when they disagree. Their intent, our goal, is to be of help to people who want to know where to put the money they've earned. Last Sunday I brought in a typical stack of my reading over the previous week, including one glossy magazine; The Financial Times an attractive magazine titled "How to Spend It". That, of course, is fun, but of more and greater consequence would be "How to invest it." Greg and Greg (One of whom I called good looking and the other bright are, yearning to know which is which. I'll never tell. These are not glib hucksters, these are well-schooled and wonderfully experienced and I am proud to work with them. To reach us on the air with comment or question, the 'phone number is 1.800.377.2690
This coming Sunday, which takes us well into December, will obviously include the situation in Dubai, the impact on banks and the Dow Jones.
Gold, its history, present and, as far as any can tell, its future. There'll be the weekly roundup which, highlights the announced increase by the Obama administration of what is planned for Afghanistan. (What was the statistic aired last week? It appears that it costs this nation (frequently referred to as US over one million dollars a year for each man or woman in uniform we add to our troop strength.). Will we need a war tax and who would pay it? Do we have, sufficiently, clearly enunciated by the Chief Executive, our intention and goals for the region, (Afghanistan. Pakistan, India). There is so much to discuss with "The Money Doctors", as I've referred to them. Last week we spoke of fixed and variable annuities. Both can offer you a guaranteed stream of income for life. Deciding which is right for you, of course, depends on your investment objectives.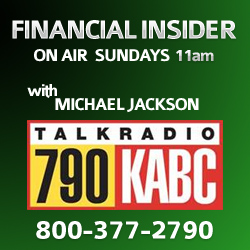 It is non-stop talk, where your calls are respected and welcomed.
Here are three of the most recent e-mails that were handed on to me for discussion and answers.
"Greg Kushner mentioned the use of Exchange Traded Funds. My broker sells only mutual funds, can you explain to me the difference between mutual funds and ETF's and why and how you can use them instead of mutual funds.
Another e-mail read "My current brokerage firm is always touting their analysts and research as being "the best on the street". Greg, "How do you gather your research being, as you are, independent firms.
Another typical question we received There have been times in history where fully 20 years produced flat results for the stock market. I was always taught that stock go up, on average, about 9 or 10% per year. Can you elaborate? And they did.
And more...as much as time permitted. Perhaps you could join us next Sunday at 11.00am.
More tomorrow,